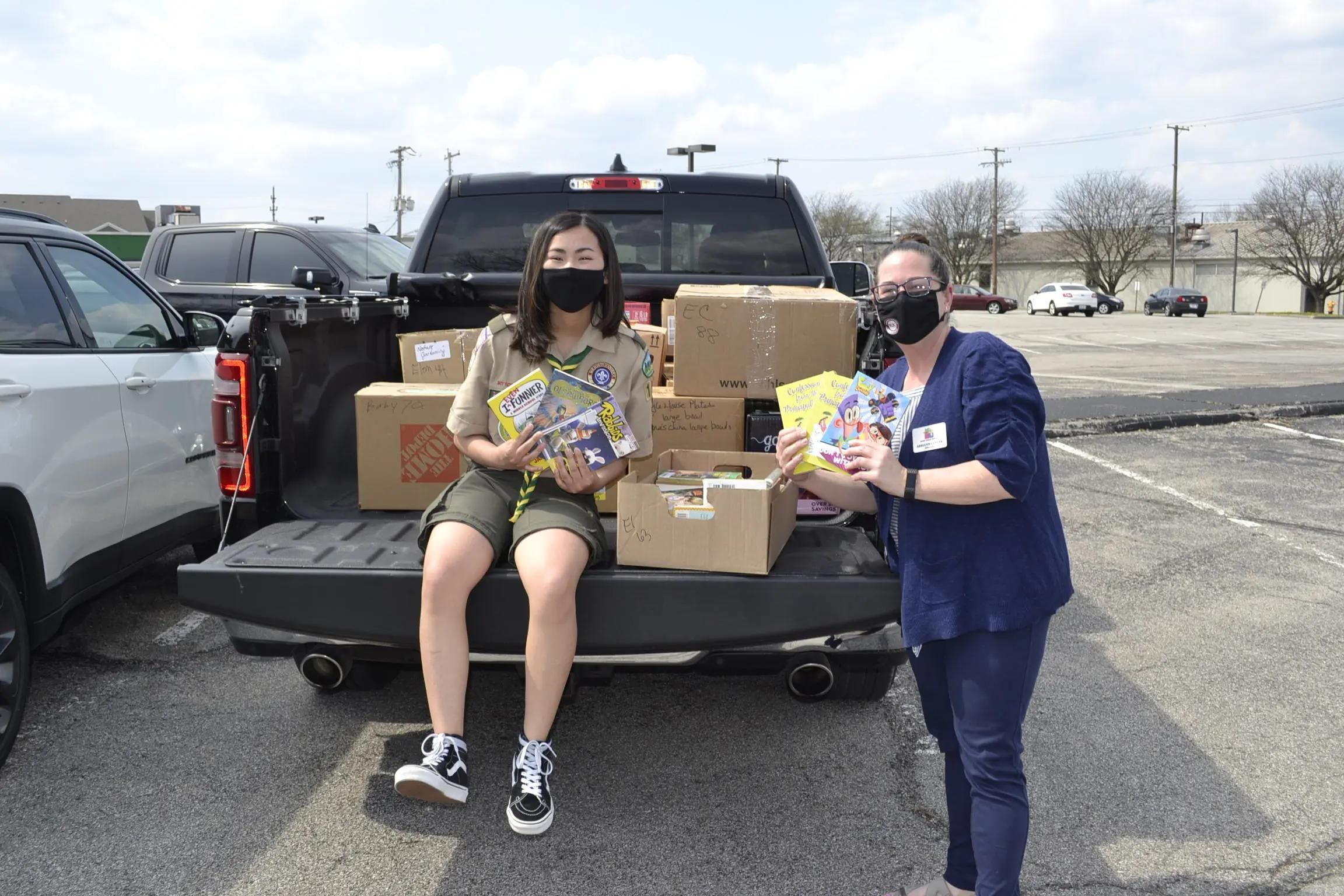 More clients and children at Family School Partners will have access to books that will be help their literacy skills thanks to a donation from an aspiring Eagle Scout.
Zari  Bruch, 16, decided to use her Eagle Scout project to collect books for local families. She reached out to United Way and we helped connect her with Family School Partners.
The three-week book drive ran by Zari resulted in 1,500 children's books that Family School Partners will give out to families. Family School Partners is one of United Way's partner agencies and helps with UWBC's mission to ensure children have the resources they need to succeed in and out of the classroom.  Family School Partners provides one on one instruction for education and literacy development.
Zari became a Boy Scout as soon as the organization opened their membership to girls in 2019. The Columbus North High School student wanted to use an academic project to go after her Eagle Scout ranking because it fit her skills and desire to help children. Eagle Scout is the highest rank available in the Boy Scouts of America.
"Scouting teaches a myriad of important life skills. The Eagle project is a Scout's final presentation that demonstrates the culmination of his or her dedication to serving the community."