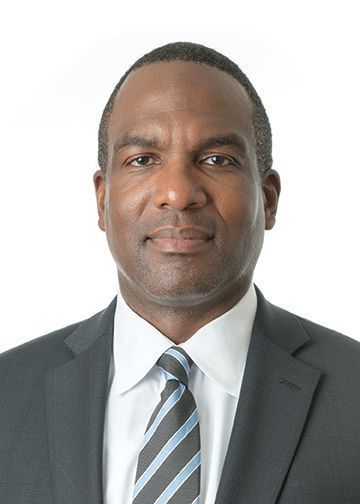 As I reflect this month on Black History, Dr. King comes to mind first; based on his dreams and vision for a more racially equitable country and world. It has been over 50 years since his assassination in Memphis.
 While there has been forward, positive progress, there is still much work to be done in nearly all aspects of our society. The death of George Floyd and others prove that there are still systemic changes that need to be made to ensure equitable outcomes for all.
The action from George Floyd's death, in May of 2020, caused a significant global reaction in the form of racial equity initiatives and focus. And for the last 1 ½ years, many advocates have been trying to leverage that reaction in the form of positive sustainable equitable change throughout our country. If there are any positives to grasp from the summer of 2020 it would be the significant focus to make a positive racially equitable change in America.
But for many of us, we knew that our reaction would eventually also cause another opposite reaction to occur. That not only would the equitable energy we felt a year ago start to dwindle; not only would the corporate focus we saw start to diminish; but also, that segments of the majority population would react and fight back to the positive moves toward racial equity.  Fight back by not wanting to allow true American history to be discussed and evaluated. Fight back by trying to limit black history to the smallest month of the year. Fight back by not allowing black history (or the African American experience) to be a part of the educational system in America. Not surprising but sadly expected.
However, I am appreciative that I live in a small community that has a very large positive impact. Although the community is not perfect, which is true for all communities in America; this community is full of caring people who want to see the world grow closer to Dr. Martin Luther King's dream for racial equity.
This community houses corporations and organizations that are striving to be prototypes and benchmarks for the rest of the nation. Organizations like the United Way of Bartholomew County, that are proactively looking for more ways to promote equitable change. And because of these people, organizations, and corporations that I work with and live around, I continue to have hope.
I, along with United Way of Bartholomew County, are launching a society called LEAD United. LEAD United will fight for the equity, altruism., and diversity of our community by advocating for United Way and the causes they continuously fight for to make Bartholomew County stronger.
I have hope that the very cultural fabric that resides in segments of this community will never fade away, but will continue to grow and affect more change, inspiring this nation.