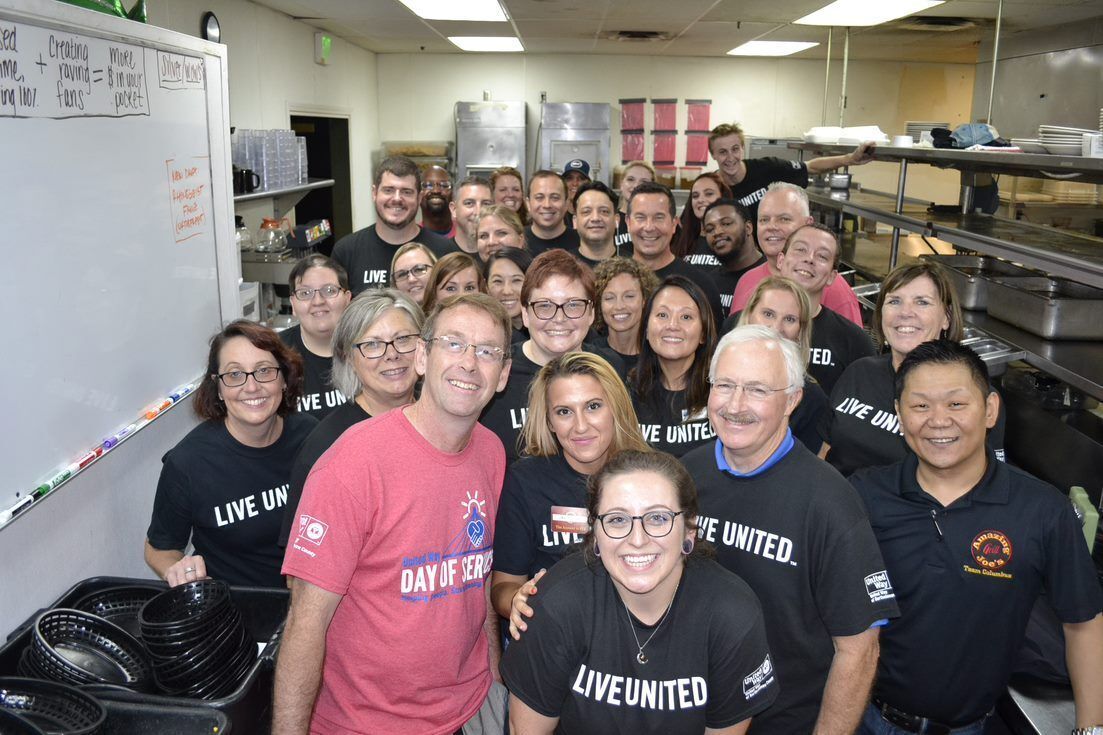 Nearly 1 in 5 children in our community live in impoverished circumstances. They may not know where their next meal is coming from, their home situation may be insecure, or they don't have all their basic needs such as food, clothing, and shelter met.
Children whose families are struggling sit next to your child at school and are your child's friends and teammates.  This rocky start to their life puts them at an immediate disadvantage at school, can hinder their emotional stability, and puts them at higher risk of experiencing family dysfunction.  
United Way is uniquely situated to look at families as a whole and to give them the resources they need to get out of poverty by working with the entire social services sector to identify the best ways to lead our neighbors to self-sufficiency. United Way offers financial coaching, programming, and access to job skills education that gives our most vulnerable neighbors the skills they need to lift themselves and their families out of poverty.
Your support of United Way provides initial stability to families and long-term solutions to poverty by providing job training, helping with quality childcare, and ensuring children have access to foundational pre-school and before and after school care that will help them break out of generational poverty. 
You can help all children in our community thrive by giving a gift and participating in LIVE UNITED Week. 
Here is a look at the events: 
-All Week: Restaurant Support. We are partnering with area restaurants that will allow you to learn more about United Way and what we do. Check out these participating restaurants: Bucceto's Pizza and Pasta, The Savory Swine, Amazing Joe's Grill, Gramz Bakery, Fresh Take Kitchen, Ramen Alley, 4th Street Bar and Grill, Thai Connection. 
-All Week: Raffle Sponsored by Toyota and Centra Credit Union: Enter to win a delicious meal prepared by a Toyota Chef and Two (2) tickets to the Pacers season opener, provided by Centra. Enter here. 
-2 p.m. Sept. 6: Poverty Simulation. Register here.
-7 p.m. Sept. 7: Philanthropic Society Open House. Register here.
-11 a.m. Sept. 8: Kick-Off Lunch. Register here. 
-All Day Sept. 9: Day of Service. Register here.